Skeptics in the pub: "Medicine without guile"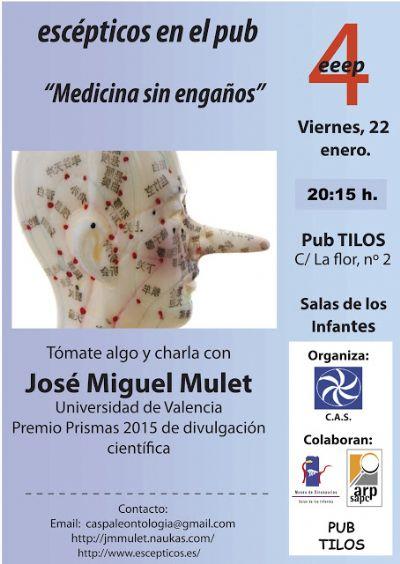 This afternoon, we in Salas de los Infantes (Burgos) a new session of skeptics in the pub organized by the CAS.
In this case, José Miguel Mulet, of the University of Valencia, 2015 Prism Award and science. It is in the Pub Tilo's (c / Burgos, 4), at 20:15 hours.
« La Junta registra la "Fundació ... la y León" Patrons of Sad Hill »