DINOSAUR MUSEUM HOURS PATRONAL FESTIVALS 2021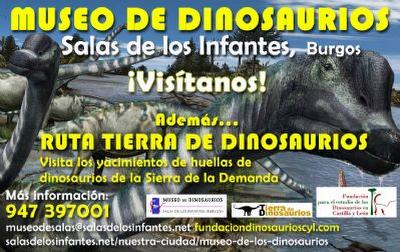 On the occasion of the Patron Saint Festivities of Salas de los Infantes, the Dinosaur Museum will be open tomorrow, Saturday, August 14, from 10:30 a.m. to 2:10 p.m. Afternoon: closed.
Sunday 15, Monday 16 and Tuesday 17: closed.
After the Patron Saint Festivities, the Salas de los Infantes Dinosaur Museum will return to its usual opening hours.
« A Burgos dinosaur skull from 1 ... ynchrotron The Salas Dinosaur Museum deve ... on program »