A site that will continue to surprise for many years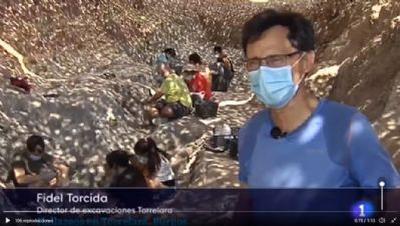 Los trabajos realizados en el yacimiento de dinosaurios de Torrelara (Burgos) sirven para seguir completando los esqueletos de 2 grandes saurópodos.
@rtvenoticias
https://twitter.com/i/status/1423346816721031169
Las excavaciones paleontológicas de dinosaurios del yacimiento de Torrelara (Burgos) en el Informativo Territorial de La 1 Noticias de Castilla y León de hoy y la necesidad de un nuevo.
Pinchar en el enlace de twitter para ver el vídeo.
« Enigmatic tracks of solitary s ... in Iberia 8 Magazine - La 8 Burgos - Pal ... Torrelara »