IMANIGED DINOSAURS
EXHIBITION IN BURGOS -THE DINOSAURS IN FIGURE SCIENTIFIC AND IMAGINATION POPULAR-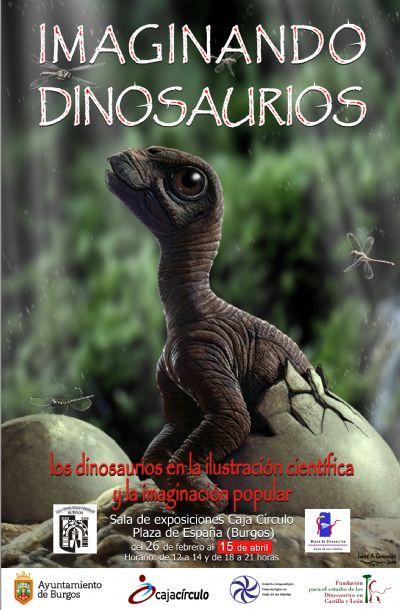 Imagining dinosaurs is an exhibition born on the one hand, the interest of teachers I.E.S. Conde Diego Porcelos to recover and make available to Burgos and foreign historical literature and educational material from the mid-nineteenth century, was used in the departments of Natural Sciences and Geography and History for the educational process and that today is deposited in the middle. On the other, the desire to collaborate with other cultural institutions in the province, in this case the Archaeological-Paleontological Salense Collective (C.A.S.) and the Museum of Dinosauiros, disclosure of their activities in the field of paleontology.
In order to give visitors a broader exposure to the reality of paleontology vision, they are in the same historical and current bibliographical material and original fossils of dinosaur bones reproductions recreating the lifestyle of the time.
Organizers: I.E.S. C. D. Porcelos and Dinosaur Museum - Salas de los Infantes
Collaborate: Ayuntamiento de Burgos, Collective Archaeological Paleontological Salas de los Infantes (C.A.S.), Foundation for the Study of Dinosaurs in Castilla y Leon and CajaCírculo Foundation
PLACE
Multipurpose Hall Square EspañaPlaza Spain, 3. 09005. Burgos
DATE AND TIME
From February 26 to 17 MARCH Monday to Friday from 12 to 14 and from 18 to 21 hours.
« Daniel Mediavilla conference: ... a Demanda" 7th Symposium about Dinosaur P ... nvironment »