Winners VII International Scientific Dinosaurs Illustrations Contest 2015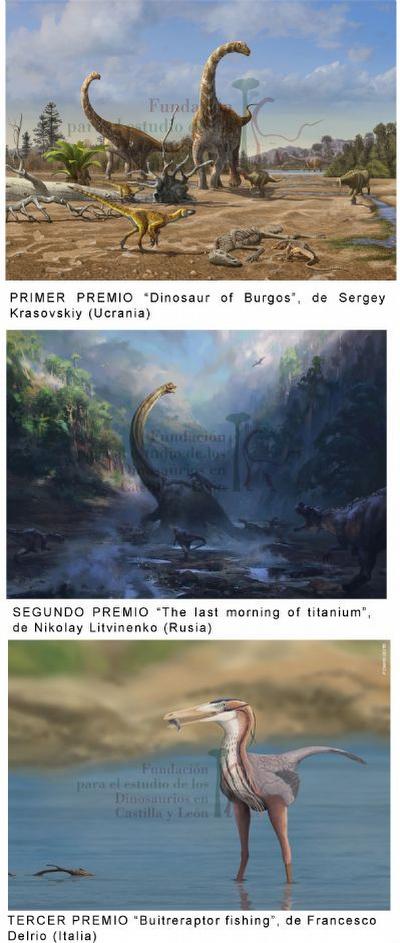 1st Prize: "Dinosaur of Burgos," Sergey Krasovskiy (Ukraine). 56 points.
2nd Prize: "The last morning of titanium," Nikolay Litvinenko (Russia). 33 points.
3rd Prize: "17. Buitreraptor fishing " Delrio Francesco (Italy). 31 points.
Jury:
- Raul Martin (Spain), Carlos Papolio (Argentina), Mark Witton (United Kingdom), all Paleoilustradores.
- Luis Alcala (Joint Paleontology Foundation Teruel-Dinópolis, Spain) and Jeff Wilson (University of Michigan), dinosaur paleontologists.
- Diego Montero, a member of the Dinosaur Museum of Salas de los Infantes (Spain) Scientific Committee.