Location of the Costalomo outcrop
Salas de los Infantes. Burgos. Castile and Leon. Spain.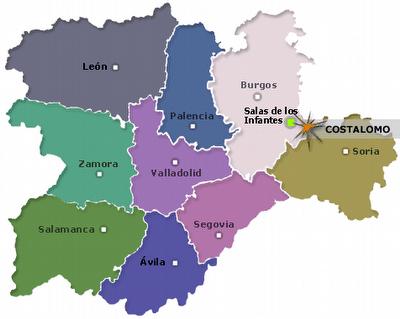 Provincia de Burgos.
The dinosaur track site of Costalomo is located to the southeast in the province of Burgos, on the western side of Cameros Basin.  The outcrop reveals Upper Jurassic to the Lower Cretaceous marine and continental deposits. It is located in the Castrillo de la Reina formation of Upper-Barremian-Aptian age (approximately 120 to 125 millions of years).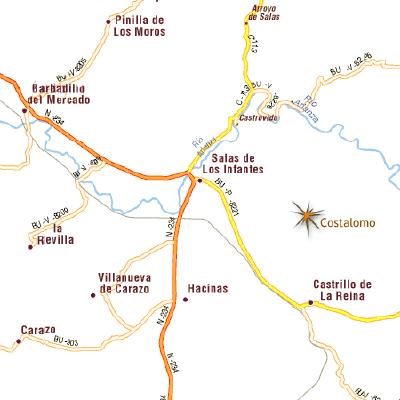 Costalomo is within the jurisdiction of Salas de los Infantes region.  The land forms part of the Ledanías (communal lands) of Salas de los Infantes, Castrillo de la Reina, Hacinas and Concejo de Arriba. Access is relatively easy from Km 4 on the left side of the road from Salas to Quintanar de la Sierra.
The outcrop is to be found at the top of a hill, next to some sheep shelters or "Tenadas".