Winners of the 9th International Dinosaur Science Contest 2017
The prizes awarded were as follows: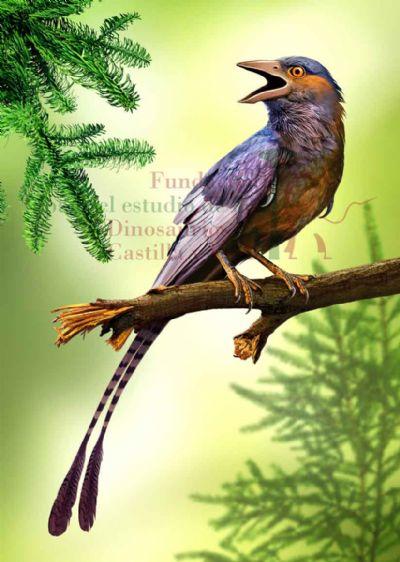 1st Prize: "Allosaurus fragilis pack vs Barosaurus lentus - Morrison Formation". Author: Franco Tempesta (Italy). A great Jurassic battle, an Allosaurus fragilis pack vs a huge Barosaurus lentus.
2nd Prize: "Confuciusornis". Author: Mohamad Haghani (Iran). In this author, he emphasizes the treatment of his work, with an aspect of classic oil painting. The illustration is an allegory about the beginning of the end of the dinosaurs: a dark environment and a deserted beach emphasize the dramatic character of the scene.
3rd Prize: "Wet forest Aptian Liaoning". Author: Sergey Krasovskiy (Ukraine). This Iranian author, illustrator of several dinosaur books, presents a scene made with a great technical mastery and a high aesthetic quality.
It is the only competition of these characteristics that is celebrated in Spain. The jury, in this edition, was composed of Fidel Torcida, director of the Dinosaur Museum of Salas de los Infantes, Carlos Papolio (Argentina), paleoilustrador, Davide Bonadonna (Italy), paleoilustrador and sculptor, Angélica Torices, paleontologist at the University of La Rioja and Diego Montero Huerta, member of the Scientific Committee of the Dinosaur Museum of Salas de los Infantes.
Works submitted to the IX International Competition of Scientific Illustrations of Dinosaurs 2017:
https://photos.app.goo.gl/X72sJsuj6PTGQdAa2