Didactic

The Dinosaurs Museum of Salas de los Infantes is integrated in the program "Escuelas Viajeras" of the MEC, and in the educative program Conoce la provincia" of the Burgos Provincial Delegation.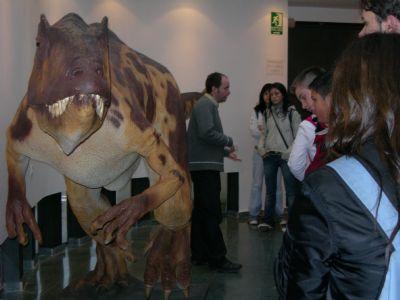 Visita organizada del instituto de Palencia, Alonso Berruguete.
Didactic folders of archaeology and paleontology for nonuniversity levels of education have been elaborated. It is also received university groups (University of Leon, Complutense University of Madrid, University of Salamanca, etc.) that they use the Museum like didactic resource.
Docentes del instituto Alonso Berruguete en su visita guiada al Museo